This week, diversity has come under assault. Not us (or the popular dance group), but rather the word 'diversity' which has been the subject of a blistering attack from a best-selling author.
Lionel Shriver, author of the Orange award-winning We Need To Talk About Kevin, has this week taken issue with an email sent by publisher Penguin Random House to its staff.
The email outlined the publisher's goal to ensure its authors and staff reflect the diversity of UK society by 2025. It said: "We want our authors and new colleagues to reflect the UK population taking into account ethnicity, gender, sexuality, social mobility and disability."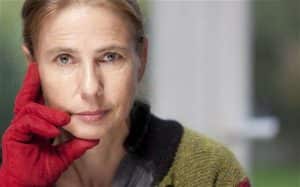 Writing in the Spectator, the author took issue with this ambition. She said: "…we can safely infer … that if an agent submits a manuscript written by a gay transgender Caribbean who dropped out of school at seven and powers around town on a mobility scooter, it will be published, whether or not said manuscript is an incoherent, tedious, meandering and insensible pile of mixed-paper recycling".
She added: "Drunk on virtue, Penguin Random House no longer regards the company's raison d'etre as the acquisition and dissemination of good books. Rather, the organisation aims to mirror the percentages of minorities in the UK population with statistical precision. Good luck with that business model. Publishers may eschew standards, but readers will still have some."
For good measure, Shriver also claimed the word 'diversity' had been "effectively removed from the language as a general-purpose noun". Her tirade even resulted in the Guardian publishing a story entitled 'Does the word 'diversity' really only have one meaning?'
Of course it doesn't.
As the Guardian explains, 'Diversity' comes from the Latin for 'facing both ways'. 'Diverse' has been in common usage since the 1200s (sometimes spelled 'divers') to mean 'various'. Nowadays, it also means 'a range of different things', commonly a variety of ethnic, sexual and other identities.
While the term may be increasingly used in its more modern meaning, it's simply not the case that the old definitions of 'diversity' have been erased. A Science Daily article published today talks of the 'deep diversity of retroviruses' while a quick Google search also throws up an article about the 'diversity of sharks'.
It's not unusual to hear about a 'diversity of views' while 'diversity' remains a common term in the natural world.
Of course, we use it for a different reason. For us, 'diversity' is about the joys of being different, about offering variety and, as our logo shows, 'a point of difference'.
To say that 'diversity' has lost meaning is simply not true (acknowledging, of course, that a diversity of opinions are available).