Considering the British weather, this might seem like a good thing. But, indoor pollution can be a serious health risk as air quality inside is generally far worse than it is outside.
So, how do you create a better indoor working environment for your team? The second part of our series focusing on great design looks a 'green office' and how you can bring nature and light indoors in order to increase productivity.
Bring plants into your workplace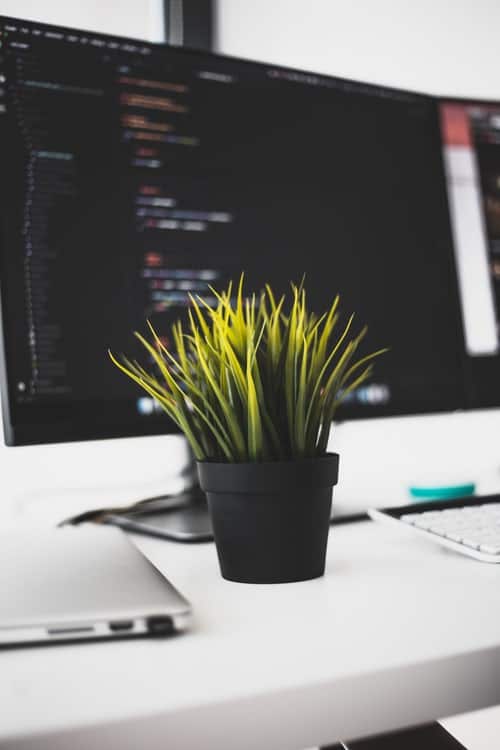 Research by psychologists has revealed that offices devoid of pictures, souvenirs or any other distractions are "the most toxic space" you can put a human into.
One way that you can immediately improve your office environment is to introduce plants into your workspace. Psychologists have concluded that employees were more efficient when "lean" workplaces are filled with just a few plants.
"Simply enriching a previously Spartan space with plants served to increase productivity by 15 per cent," says Marlon Nieuwenhuis, from Cardiff University's School of Psychology.
Fellow psychologist Dr Chris Knight adds: "What was important was that everybody could see a plant from their desk. If you are working in an environment where there's something to get you psychologically engaged, you are happier and you work better."
As well as improving productivity, plants in a green office also add accent colours into your workspace at a low cost.
Let the sun shine in
Does the sun shine into your office? If not, it could be damaging the physical and mental health of you and your workers.
A study in the Journal of Clinical Sleep Medicine found that workers exposed to more natural light benefited from an extra 46 minutes sleep every night compared to those who worked in an office without windows.
The report said: "Office workers with more light exposure at the work place also tended to have better sleep quality, more physical activity and a better quality of life."
Making sure that there's plenty of natural daylight in your office can help you to promote health and well-being. And, you'll even sleep better.
Use glass to separate spaces
If smaller offices or meeting rooms are essential to your business, think about adding privacy through glass screens rather than partitions.
Glass lets your workers feel comfortable in having a private conversation while also feeling that they are part of the wider team. If you need to ensure confidentiality inside the space, think about adding vinyl signage to the glass so onlookers can't see in.
Consider a living or moss wall
In recent years, many companies have improved the air quality of their office – and created a nicer environment – by installing a living or moss wall.
A living wall offers loads of benefits including:
creating a pleasant office environment
releasing oxygen and therefore cleaning your air
absorbing some of the contaminants in the air so you don't have to inhale them.
You'll breathe in cleaner and more natural air, as the plants are helping to clear the pollutants from your office. And, you don't have to have green fingers to tend to it, as a green office often requires limited upkeep.
Trying to bring the outside into your office can have huge benefits, so speak to our interior design team if you need any advice on improving your working environment. Email interiors@diversity.agency or call (0115) 967 3767.