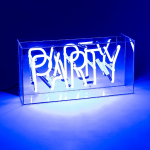 It's been one of the hottest summers on record in the UK. Temperatures have reached into the 30s, air conditioning units have sold out, and there has hardly been a cloud in the sky.
So, it's perhaps no surprise that our Colour of the Month for August is inspired by the recent heatwave. With nothing but blue in the sky for the last few weeks, keep reading to find out which Little Greene shade is the choice of our Interior Architecture and Design team.
Diversity Colour of the Month – Ultra Blue 264
Little Greene's Ultra Blue is a hand-mixed, limited edition colour that is layered, using two coats upon application to create the most sumptuous, deep ultramarine shade. To get the msot from this colour, the opacity of a base coat is required before you apply two layers of top coat to build up the richness of the colour.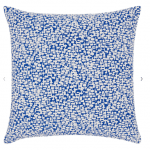 This use of two hand-mixed coats greatly impacts the perception of colour and creates the treasured, multi-faceted colour adored by artists throughout time.
Its delicate, decorative finish requires the same pigment that was extracted and crushed by the Venetians in the 14th century from Lapis Lazuli. The pigment was ground from the semi-precious stone for its intense colour and was used for the exclusive depiction of the robes of angels and the Virgin Mary. The colour was used solely for this purpose until around 1520 and was the most expensive blue pigment used during the Renaissance.
Calming, peaceful blue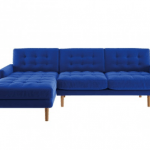 Blue is a calkimg colour, evoking peace and tranquillity and helping you to relax. Studies have shown that surrounding yourself with blue reduces stress and, according to the experiments of American colourist Faber Birren, blue has been shown to help balance hormones, lower breathing rates, slow down the metabolism and reduce blood pressure.
So, if you have a fast-paced life or simply need to de-stress, why not try starting your day in a room filled with shades of blue? If you're afraid to use Ultra Blue as a main wall colour, you can still introduce it into your scheme with furnishings and fabrics. Our Oliver Bonas sign, John Lewis cushions and Habitat sofa are a good place to start!