First things first – what is service-dominant logic? Well, traditionally, organisations have made suppliers and product characteristics their highest priority for research and development, manufacturing, and distribution.
Research duo Stephen Vargo and Robert Lusch have theorised extensively about the shift in how firms tackle stakeholders and collaboration. From product-centricity to customer focus, they have explored the shift from product view – otherwise known as the "goods-dominant" logic – to "service-dominant."
This blog highlights the importance of this shift, with a bonus infographic on service recovery strategy for you to download at the end.
What is service-dominant logic?
Service-dominant logic is the rationale now leading marketing activity. It moves away from the transactional goods-dominant logic (I'm selling you something you need), towards a customer-centric approach and value creation (how can we improve and build on this together?)
Vargo and Lusch's fundamental principles state that, "operant resources are the fundamental source of strategic benefit" and "the customer is always a co-creator of value". In Leyman's terms, your customers and stakeholders are vital resources, so if you want to enhance your competitive advantage, use them and use them well.
As a Customer Experience agency, we can see that data, insight, and real-time marketing will become the dominant paradigm within the service ecosystem, visualising the broad range of interactions and touchpoints that come into play across a customer lifecycle.
This approach has the power to establish customer loyalty and extend mass customisation, as well as a new breed of enhanced customer relationship marketing. Technology is the foundation of customer-oriented production systems, which allow the customer to participate in the co-creation of value.
How they did it
The banking industry: Shifting from call to contact centres
In recent years we've seen a shift from the traditional call centre model to contact centres that manage additional customer touchpoints like social media.
Customers have more ways of contacting the companies they interact with than ever before, with most now preferring to @ brands on Twitter when they have a complaint.
This switch quickly put pressure on companies to respond in real time across a variety of platforms. Because if someone is unhappy with your service and voicing it on a public platform, people will be making judgements about your brand based on how you react.
Because of this, a flexible and future-proof customer contact strategy needed to be available to customers 24 hours a day, 365 days a year. The influx of supporting technology has empowered employees and generated opportunities for customers to co-create and add value to their service experience. Many banks now have dedicated social media channels created solely for customer support, such as Capital One, who receive frequent tweets from customers regarding Apple and Google Pay.
Service quality is more difficult for the consumer to evaluate than goods quality. This is because it's complicated to understand customer perceptions of intangible services, and service encounters can vary.
For example, if a customer gives an inadequate description of their enquiry, the quality within a call centre occurs during service delivery, as managers have less control over quality where consumer participation is front and centre.
Previous research praised automation for increasing response and reporting rates over manual call centres. However, automation alone is insufficient, for the simple reason customers still prefer human interaction. There's still a lot to be done in terms of automation failures, but contact centres have enhanced both performance and external service value through the installation of technology, such as AI chatbots to standardise menial tasks. This has increased employee satisfaction rates, because it frees them up to focus on the more complex enquiries.
Self-serving technologies in Supermarkets
For a while now, technology has been generating opportunities for customers to become more involved and adding value to their service experience.
A great example of this is self-service checkouts, which provide convenience for the customer who likes to buy less more often. Asda are already looking to the future with their Stevenage concept store, testing new ways to allow colleagues and employees to share their feedback in a way that will help co-create and shape their future.
In the not-too distant future, we could see customers having two-way conversations with a store colleague at the touch of a button, and eco-friendly electronic shelf labels saving thousands of man hours.
From 3D holograms to automated click and collect machines, Asda is utilising tech to make lives easier and create an even better shopping experience.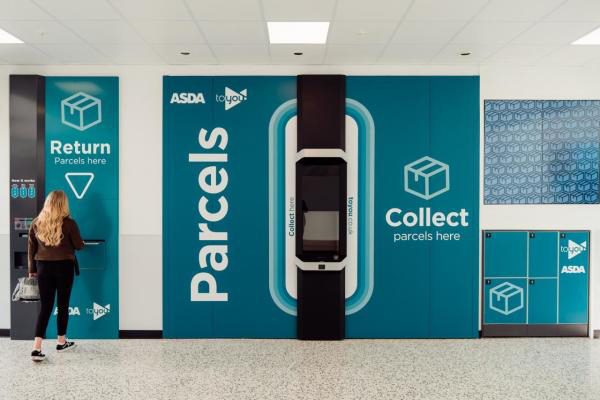 Nike and Uber have mastered service-dominant logic and co-creation experiences
Nike are well-known for their various engagement platforms allowing customers to co-create their own value with the brand, from exclusive rewards to personalised fitness experiences via Apple Watch.
Nike are extending their service offering with a new free membership scheme, allowing customers access to exclusive experiences and events such as the 'Nike Run Club' as well as their popular 'Nike By You' service (formerly known as Nike ID).
Nike By You acknowledges that some customers like to stand out from the crowd and gives them the freedom to create and customise their own products.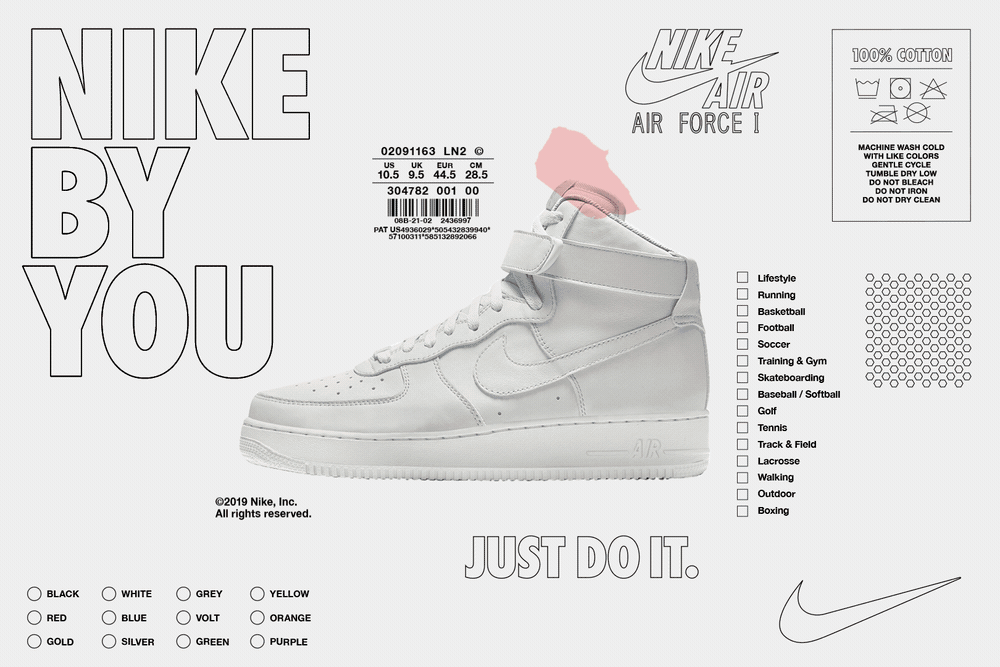 Another brand that understood the importance of co-creation when it launched in 2009 is Uber. Uber removed the need for customers to pick up the phone and speak to a local taxi service receptionist to arrange a pickup, and replaced it with a few clicks on their app. Five years later Uber Eats landed, using the exact same premise – allowing customers to co-create their experience by setting their location and selecting the time they want their service.
Are smart home devices changing the way value is delivered?
Hey Google, what does Service-dominant logic mean?
Have you noticed how smart devices like Alexa, Google Nest, and HomePod are all faster ways for customers to receive value?
We no longer need to rely solely on the Google search engine to find out the weather or a definition. We can use our voices to call a friend, access a playlist and even turn on the lights. We are operant resources co-creating value by using our knowledge to reach a desired outcome.
How we did it with Dulux
A great example of co-creation using operant resources was with AkzoNobel, who own the Dulux brand in the UK. To help launch and promote the brand-new online design consulting service, Dulux Amazing Space, Diversity worked as an extension to the Dulux innovations team. Bringing in a range of skillsets from strategy and insight research to creative design and account management.
For our work on the Amazing Space project, Diversity were named finalists in The Drum Marketing Awards, New Product/Service Launch Strategy of the Year.
"The quality of ongoing service delivery is a key element of their involvement moving forwards, and all feedback to date has been excellent. We are confident that with Diversity working in partnership with Dulux on this service, we will always retain the customer-focused approach that led us to launch Dulux Amazing Space."

Dinny Court, Senior Marketing Manager, Colour and Design, Dulux
Want some bonus service-dominant logic content?
Fill in the form below and we'll send additional info on service recovery strategies, switching behaviour and how to avoid service failures, straight to your inbox.
[hubspot portal="9185697″ id="1d45accc-5cfa-46d2-be31-b19201cfe71f" type="form"]
Need experts on your next project?
Get in touch. We're ready for you.
Previous blog: Tokyo 2020: The year Olympic marketing had to be as agile as the athletes